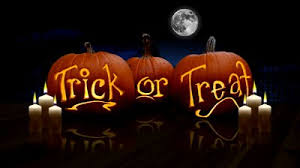 Six Safety Tips for Halloween Night and the Time Change
Though essential every night, lighting becomes an even greater asset to safety this weekend with Halloween and the switch from Daylight Saving Time to Standard Time coming on back-to-back days, here are some safe approaches to the night and the time change:
Trick or treaters and their parents should always be well lit, wearing light-up items on light-colored clothing and costumes. Light-up items could include reflective tape (on trick-or-treat bags, too) or glow sticks. Masks should not obstruct vision, flashlights should be carried and trick or treating should be done in well-lit areas. And, trick or treaters should only cross streets at corners, using traffic signals and crosswalks.
Never use burning candles for light since they can lead to costume fires and fires in general. Children should wear flame-resistant costumes that, if possible, don't include billowing or long-trailing fabric just in case open fires or burning candles are present.
Homeowners should avoid burning candles because of their fire danger, and they should always have their homes well-lit and ensure that electrical cords are not in high-traffic areas to help prevent trips and falls.
Drivers should turn their headlights on earlier, slow down and be alert in residential neighborhoods on Halloween since kids are excited and can often move around unpredictably. Drivers should, as always, eliminate distractions such as electronic devices.
With the time change, evening drivers should turn on their headlights sooner, use additional caution and adjust their driving habits to account for less-visible pedestrians and bicyclists, especially during the first week of the change.
At the time change, it's a great habit to always change the batteries in smoke detectors and carbon monoxide alarms. Two-thirds of home-fire deaths yearly result from fires in homes without working smoke detectors or none at all, according to the National Fire Protection Association.