CHRISTMAS DECORATING: 4 STEPS TO CREATE THE PERFECT HOLIDAY HOME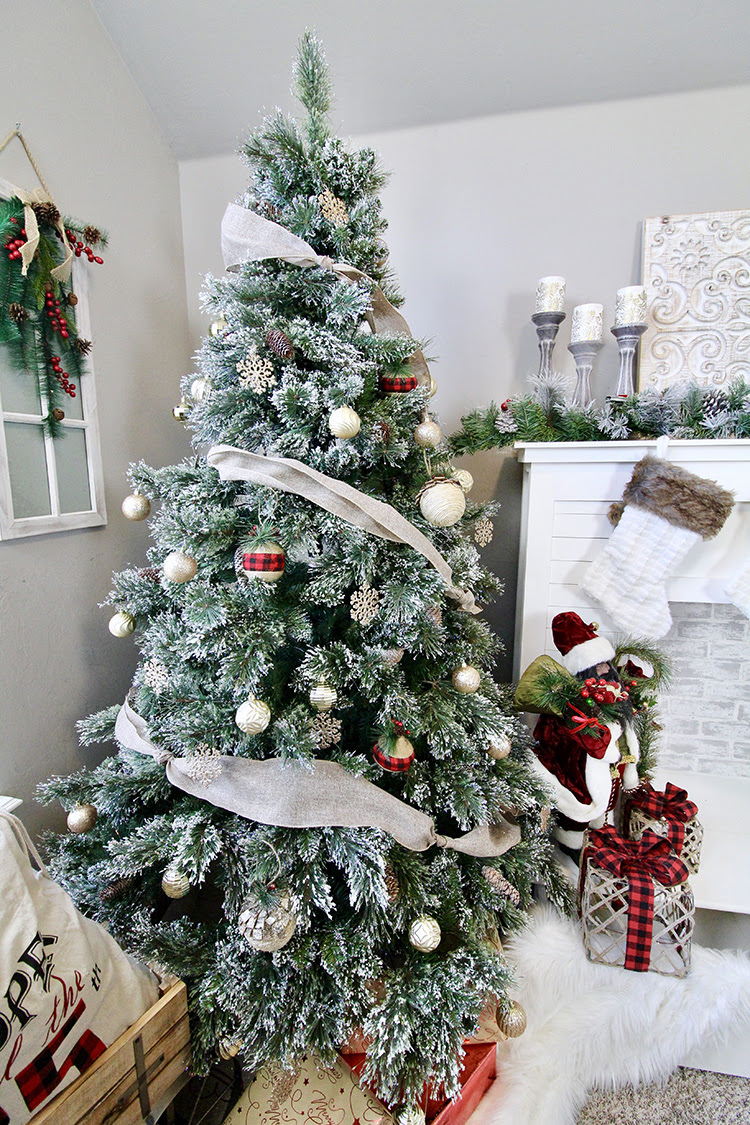 STEP 1: ADDING GREENERY
This step is pretty obvious because you can't do Christmas without any green, and definitely not without a great big tree. Used here is a 7.5 ft. LED Sparkling Pine Artificial Christmas Tree as the centerpiece of the Christmas decorating. This tree because it comes pre-frosted and full of pine cones; these elements really give the tree a holiday feel when fully decorated. You can also utilize this holiday garland with pinecones and bows on a faux fireplace mantle to add some more greenery to the home. Garlands are definitely a popular additive for Christmas. It has a very modern feel to it with red bows, pine cones and frosted leaves.

STEP 2: ADDING HOLIDAY TOUCHES
After putting the greenery in place, try adding in a few traditional holiday elements that would really create a Christmas vibe. You can add some Candle Holders to a fireplace mantle to create a warm feel. candle holders that look slightly frosted will match up perfectly with snowy garland. Another easy and traditional way to add a holiday feel while decorating is by adding ornaments to the tree. Different designs on the ornaments gave the tree a creative feel while still maintaining a uniformed look.

STEP 3: MAKE IT MAGICAL WITH LIGHTING
Christmas always feel like a magical time to me, and adding in lighting just makes it that more magical. Lighted Holiday Gift Boxes with Bows would also a great additive to bring in some lighting and with them running off batteries, they are easy to place and move around easily. Along with the pre-lit tree, all of the lighted items will make the room feel like a magical oasis.

STEP 4: PERSONALIZE IT
The last step in decorating for the holidays is adding in personal elements to make it my own. One of the ways your family could personalize Christmas decorations is by adding in older ornaments that were made as kids, or years prior. Christmas is always better when you can personalize it with family traditions.