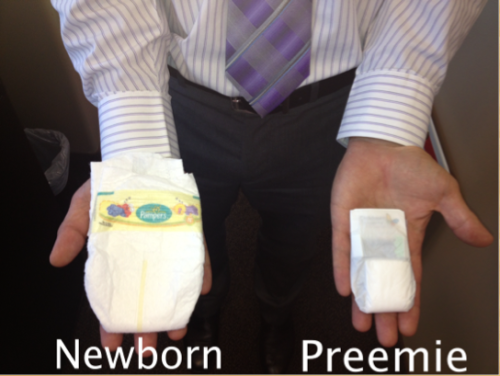 It's amazing how things happen in life. I was recently on a shopping trip with my wife and one of the stores we went to asked us if we wanted to donate to Children's Hospital Los Angeles. As we were being asked to donate, the cashier showed us a preemie diaper. The goal of this particular store was to help supply diapers to Children's Hospital.
When the cashier showed us the diaper I was blown away. It was way too small to fit a human living baby…? It was literally the same size as the credit card I handed her to pay for our merchandise. I asked the clerk if I could keep the diaper to show others, and she said yes.
That day and moment in life really affected me. I have 2 children and both of them are healthy today and were healthy babies. I never realized how small a child could be born and survive, but they can't do it without a lot of support.
I decided I had to do something! With some research I found out RE/MAX® has been a supporter of Children's Miracle Network Hospitals since 1992. As a RE/MAX Associate I can donate a portion of my commission and support this cause, the money I donate supports Children's Hospital Los Angeles.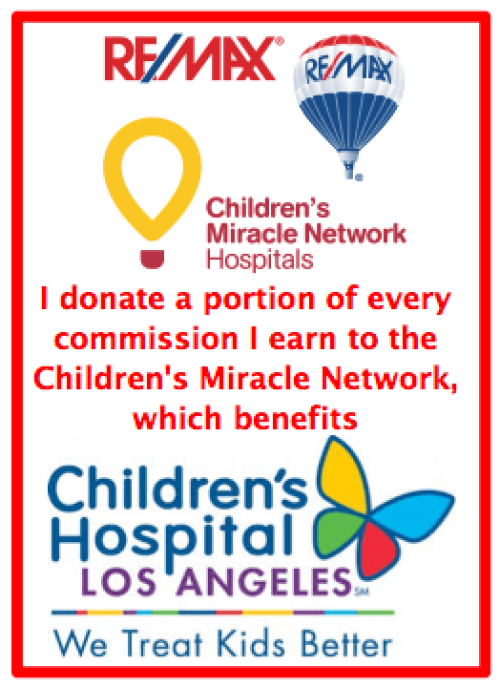 SO I HAVE MADE A PLEDGE TO DONATE A PORTION OF EVERY COMMISSION TO CHILDREN'S MIRACLE NETWORK HOSPITALS BENEFITING CHILDREN'S HOSPITAL LOS ANGELES.
Since 1992, RE/MAX® has been a proud supporter of Children's Miracle Network Hospitals. Thanks to the collective efforts of tens of thousands of RE/MAX Associates, who participate in the Miracle Home® program by making donations with each real estate transaction, RE/MAX has raised nearly $123 million for kids across North America.